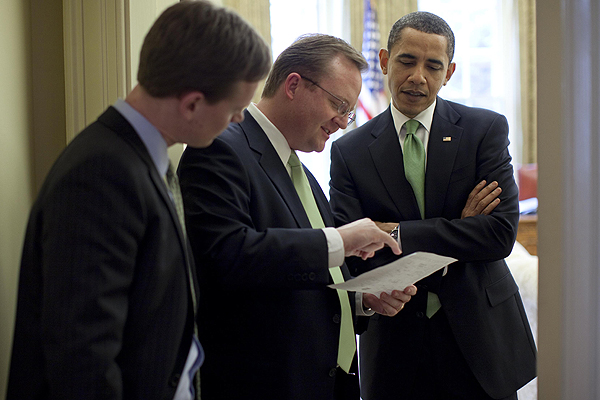 I still think that we should give President Obama the benefit of the doubt in general, but he is making it hard. From his relatively inept (shall we say Bushian) handling of the stimulus bill and bailout to his righteous furor over what Wall Street is doing and kowtowing to labor unions, he's not looking like an FDR or Reagan at this point in time. That could change of course, but who knows what the next several years will bring.
One thing I do know is that
the President isn't too busy to sit down with ESPN and dissect his bracket
. By all means, be angry about what AIG is giving its employees with some of the bailout money you provided, but if you are going to employ your bully pulpet in that manner, you might want to pull the beam from your eye first. Mr. Obama's supposed to be making sure that the taxpayer doesn't get shafted from the trillions in bailout money flowing through the system, so it seems like a better use of that interview with ESPN might have been to get on the horn with James Dimon or somebody from Treasury and figure out what's going on today.
I agree completely that he should be able to relax and enjoy himself, but he's doing precisely what AIG is doing - being an idiot about the use of his time. He opens himself up to a whole host of attacks because in this time of want and woe, the last thing the American people want to see is a Commander in Chief who is rolling up his sleeves...to fill out his NCAA bracket. By all means, fill it out, have fun, enjoy yourself - but don't do it in public while unemployment is worse than it's been in over a decade.